Michelle Bond TCRG-Instructor/Choreographer

604-836-8201

irishdancing@shaw.ca

Sionnaine Irish Dance Academy offers Irish dance lessons & classes, performs shows & events, does parades and enters local, national & international competitions (feis').  Lessons are taught by Michelle Bond, TCRG, who has over 27 years of dance experience.  The TCRG certification governed by the An Coimisiun le Rinci Gaelacha (The Irish Dancing Commission in Ireland).  Assisting Michelle is Paula Swidzinski who competes at the World Irish Dance Championship level.  Irish dance classes run after school from Tuesday to Thursday.  Classes are available for people living in Langley, Aldergrove and Pitt Meadows.  Dancers perform numerous shows for different events throughout the year.  St Patricks Day is the busiest time of the year for the Irish dancers.  The schools dancers are available for shows for anyone looking to book talented Irish dancers for a special event.

Dance Classes for Kids & Adults and for All Abilities & Levels

The Sionnaine (pronounced Shannon) Irish Dance Academy is an Irish dance school that offers classes for all ages and abilitlies.  Classes are after school in Abbotsford, Maple Ridge and Vancouver.

Irish Dance Lessons & Classes

Classes run Tuesday to Thursday.  Tuesdays in Maple Ridge, Wednesdays in Vancouver, and Thursdays in Abbotsford.  Classes range from beginner to advanced and are for girls, boys, kids, youth and adults.  Recreational and competitive.

Performance, Shows & Events

The dancers perform at different venues around the lower mainland.  If interested in booking a show, please contact Michelle @ 604-836-8201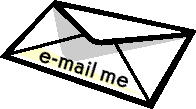 Questions?  Want to sign yourself or your child up for lessons?

Maple Ridge

Abbotsford

Vancouver

Recreational

Competitive

Ages 4 to Adult